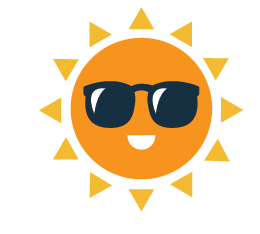 CAMP SHOULD BE FUN!
Imagine what a week at an overnight summer camp could do for a child who's never experienced the great outdoors! Each summer hundreds of children experience just that at The Salvation Army's Camp Sebago, located in Standish, Maine! Here they come together and experience friendship, cooperation, and trust.

GENERAL INFORMATION

ACTIVITIES AT CAMP
At Camp Sebago children encounter acres upon acres of fields, lakes, trails, woods, and state-of-the-art facilities. Children are hosted in safe environments and closely monitored by trained and capable staff. A variety of activities are offered, including nature study, swimming, boating, arts and crafts, music instruction, archery, hiking, organized games, and more! For many children, Salvation Army camps are truly a life-changing experience.


PHONE CALLS AT CAMP
Because we want your child to experience camp to the fullest without distractions, we do not encourage phone calls or visits during the camp session (excluding emergencies, or other approved circumstances) because it could spark homesickness. However, we do encourage you to send your child mail while they are at camp.



MAIL AT CAMP
To send a letter or postcard please use the following mailing address:

Childs Name
C/O Camp Sebago
Standish, ME 04084

We advise if you are sending mail to send it a day or two before your child arrives at camp so it will make it before your child leaves.


CAMP VISITS
We do not recommend that you plan a visit while your child is attending camp. If you would like to visit our camp prior to your child attending, you may arrange for a tour here.


PREPARING YOUR CHILD FOR CAMP
Whether this is your child's first visit to Camp, or they are a veteran camper, the experience can be an adventure and a memory of a lifetime. Any trip away from home can be a little scary for a child. Below are a few suggestions from Christian Camping International that may help get your child ready for Camp.
Talk about the activities they will be doing at Camp: swimming, hiking, arts & crafts, fishing, boating, and sleeping out. Let them know that there are adults who will be watching over them and directing them through the activities.
Decide what to pack. Go through the list of clothing suggestions and get them ready together. Make sure they have sneakers and socks. For the younger child it is a good idea to pack each day's clothing together in a group so that they know what to wear.
Prepare the postage. Send stamped and addressed postcards with them so they can write home right away.
Sidestep the separation. Focus on the stories they will be able to tell when they arrive home. Do not suggest to your child that he/she can call home if they get homesick. Telephones are not available for campers. In the event of homesickness, our staff will handle the situation. Usually, the child is over any homesickness after the first day.
Send a letter. Everyone likes to get mail. It makes them feel important. Mail it even before your child leaves home.
Celebrate the homecoming. Plan a special dinner for the evening he/she returns and make a welcome home sign.


MONEY AT CAMP
During the week, your child will not have a need for any money. Daily snacks, in addition to regular meals, are already part of your child's camp experience. Anything you would like to purchase aside from this needs to be filled out on the Camp Store order form and turned in on the opening or closing day of your child's session, as he/she is going through registration.


PACKING LIST




MEDICATIONS
DO NOT PACK - please give to Sender

If your child is on any physician prescribed medication, please be certain they bring the medication to camp. It will be stored under lock and key in our health lodge. Each medication must be brought in the original prescription bottle/container. This includes the boxes that Asthma inhalers are packaged in. Be sure to physician's instructions are on the prescription bottle/container and that there is enough medication for the entire camp period. Be sure that detailed medication information is on the Physician Examination Form including name, dosage and times when the drug(s) is/are to be administered.








FOOD AT CAMP: NUTRITION AND BALANCE

Keeping campers satisfied at camp is critical to their wellbeing. Our cooks have designed menus that keep kids' tastes in mind while emphasizing nutrition and balance.

We serve three meals per day, as well as a snack before bedtime. Our staff help campers to make healthy choices so that they are getting enough food at each meal and ensure they are eating a balanced diet.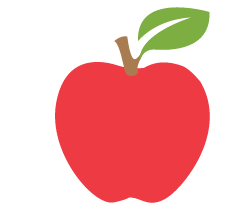 SUMMER FOOD SERVICE PROGRAM

Camp Sebago participates in the USDA government food system through the Summer Food Service Program offered by the state of Maine. Mealtimes, meal content, supervision at meals, and proper recording is crucial to the continuance of this important contract. All families are encouraged to complete relevant portions of the form, including name, food stamps, TANF or case number.


DIRECTIONS TO CAMP
CAMP SEBAGO
September – April
The Salvation Army
Attention: Youth Department
297 Cumberland Ave. Portland ME 04101
Phone (207)-774-6304

May– August
Camp Sebago
360 Barker Road, Standish ME 04084
Phone (207)-642-3771
Fax (207)-642-3387



STANDARDS & CARE


ACCREDIATIONS AND SAFETY AT CAMP

Camp Sebago is an accredited member of the American Camping Association. The ACA's mission is to enrich the lives of children, youth, and adults through the camp experience. They do this by establishing a set of safety standards to improve and value the safety of children in all camp programming. Camp Sebago proudly upholds these high standards across every possible aspect of camp to ensure your children will have the best possible time while they are at Camp.


EMERGENCY CONTACT PERSON

In the case of illness or injury it may become necessary for the child to leave camp early. Please be sure that the names and phone numbers for your emergency contacts are correct and in operation. In the event that we cannot reach the parent, this information becomes extremely important. If you will be out of town during your child's visit, please provide the camp with a phone number where you can be reached.


COMPLETING THE MEDICAL FORM

Be sure to complete all areas of the health history. Your child will need to be examined by a Physician, Physician's Assistant, or Licensed Nurse Practitioner within the past twelve months. It is important that the parental release is signed so your child may be treated by a physician or hospital in the case of emergency. No child will be allowed to stay on the campgrounds without the release being signed. Any special diet or activity restrictions should be identified on the form. Please complete the medical form in its entirety.


IF A CAMPER IS TAKING PRESCRIBED MEDICATION...
Each medication must be brought to camp in the original prescription bottle/container. This includes all asthma inhaler package/boxes.
The physician's instructions (dosages/times of administration) must be clearly marked on the prescription bottle/container. Dispensing pharmacy phone numbers must be legible on the prescription bottle. This must agree with the dosage written on the Physician Examination Form.
Medication administration times are breakfast/lunch/dinner/and bedtime. Campers must bring enough medication to last the entire camp period.
Detailed medication information must be written legibly on the Physicians Examination Form. This includes medication name, dosage, and times when medication is to be administered. This must match the medication brought to camp.


EARLY DEPARTURE

It is camp policy to only release campers from the camp session for medical and behavioral situations. In the event that it is necessary for you to pick up your child early from the camping session, we will only release campers to the parent or guardian listed on the application form. You will need to show photo identification.


CAMP GOALS

GOALS OF SALVATION ARMY CAMPING
Campers and staff will experience an awareness of God and His love through sharing the person of Jesus Christ and to aim toward spiritual growth and knowledge of basic human values.
Campers and staff will experience the wonders and miracles of everyday living through personal interaction with each other.
Campers and staff will develop a more comprehensive understanding of themselves and each other through diverse opportunities in the realm of interpersonal relations, and for children to experience relationships with staff as caring adults and to offer opportunity for people of varied cultures to develop compassion and love for each other.
Campers and staff will develop an understanding of, appreciation of, and sense of stewardship for God's natural environment and for all living creatures.
Campers and staff will participate in citizenship training in keeping with democratic principles and traditions through group living where children can learn to work at solving their problems.
Campers and staff will be afforded the opportunity, in a safe and healthy environment, to develop their individual skills and to utilize these talents through creative self-expression (including thought, worship, song, work, play and physical activity).
Campers and staff will participate in planning and implementing fun filled, healthy, safe, educational & adventuresome programs in the out-of-doors that establish limits and responsibility for the safety and welfare of all.
Campers identified as having a typical problem or in need of spiritual guidance shall be referred to the corps or social agency for appropriate follow-up.
OBJECTIVES FOR CAMPER DEVELOPMENT
to experience growth in him/herself as a whole person.
to experience growth in his/her relationship to other people and the natural environment.
to experience growth in his/her awareness and appreciation of the spiritual dimension of life.
The objective will be achieved if each camper experiences at least the following:
participates in a physical activity at a level which he/she was unable to achieve upon arrival at camp.
participates in the Arts & Crafts program to utilize his/her creative potential.
participates in an activity that will teach him/her at least two significant new facts about nature.
participates in an activity which will provide for action in environmental protection.
participates in devotions to learn at least one new truth about God or his/her relationship to God.



PROGRAM PRINCIPLES

The camp program includes the entire process of group living. The program includes planned activities, as well as unplanned; the subtle conditions that surround the camper, as well as the more obvious conditions; the relationships that he has with other campers and with counselors; the counselor's attitudes toward the camper, as well as the methods that the counselor uses.

The camp program includes both centralized and decentralized camping activities in an effort to afford each individual camper the most comprehensive camping experience possible. Many of the activities are directed by program specialists hired for their skills and experience in particular program areas such as nature, outdoor camping, swimming, boating, etc. Other activities are directed in each cabin setting by the counselors such as cabin devotions, etc.

In seeking to achieve the highest objectives for the camper, it is kept in mind that, along with all other program aims, staff members should endeavor to make camping an experience that is saturated with fun.

Our campers are provided with a wide range of activities that will challenge and inspire them: arts and crafts, basketball, soccer, volleyball, fishing, music instruction, hayrides, and bible study…just to name a few!